We welcome you with joy in the common life of this church.
We promise you our friendship and prayers as we share the hopes, happiness and labors o the church of Jesus Christ.
By the power of the Spirit, may we continue to grow together in God's knowledge and love, and stand as witnesses to this love. "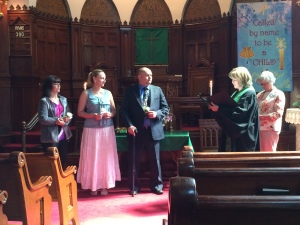 Today we welcomed Sandra St George, Kelleen Benway and Eric Progin into our church family.  We are blessed.
If you enjoyed this post, please consider to leave a comment.