Drew Joseph Grady, son of Marc and Jennifer (Wilson) Grady was baptized to today by Rev. Doreen Oughton.  Godparents are Katie Shepard and Robert Grady.
Brother Connor promises to love and take care of his younger brother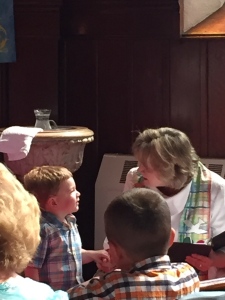 Blessing to Drew and all of his family.
If you enjoyed this post, please consider to leave a comment.