The Old Testament Video Series
The Monday night Bible study group will be hosting a video series on the Old Testament. Presenter, Amy-Jill Levine, PH.D of Vanderbilt University thoughtfully explores selected passages from the Old Testament. She provides clear examples of how various approaches to biblical research and interpretation can enrich your understanding of this inexhaustibly fruitful and powerful text. Reviewers of the course say Levine is dynamic, exciting to listen to and her knowledge of her subject is organized and well conveyed.
Join us on Monday nights, beginning September 18th at 7:00 p.m. We will meet in Russell Hall and view the series on the wonderful new large screen TV, provided by our trustees. No commitment is necessary. Attend any Monday that you are able. Bring friends. We serve snacks!
Holy Week
Maundy Thursday: Service of Communion and Tenebrae: Thursday, April 13, 7:00 p.m. Come hear the story of Jesus' Passion – the events from his last supper through his crucifixion and burial.
Good Friday Stations for Reflection: Friday, April 14. The deacons are once again hosting a time of quiet reflection with seven stations to engage you in prayer, in thanksgiving, in reflection. The Sanctuary will be open from noon through 8 p.m. Drop by any time, stay as long as you like. I am confident you will find it moving, and will draw you into the gift of Jesus' great love for us.
Easter Sunday: April 16. Come celebrate the Good News of Christ's resurrection. The Sanctuary will be adorned with spring flowers and it will be a joyful occasion. Please join us if you can, and invite a friend or family member. It's a great season to share the good news.
SOUPer Bowl Tuesdays
March 7th to April 11th 
Please come and join us for soup lunches
Tuesdays 11:30 to 1 in Russell Hall.
All our welcome!!
This is about being good neighbors
Reaching out and making friends with those who work and live around our community.
The lunches are free, your friendship is priceless.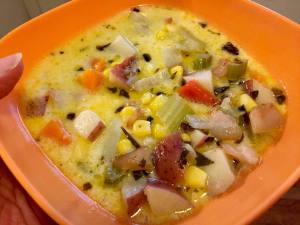 Ash Wednesday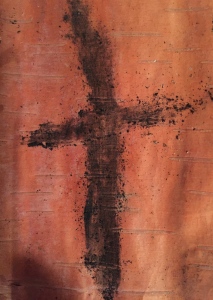 March 1, 2017 at 7 PM
This service of reflection
will include
Ashes and Communion
Christmas Eve Service will be held on Saturday December 24, 2016 at 11 p.m. 
Please join our worship of lessons and carols and the lighting of candles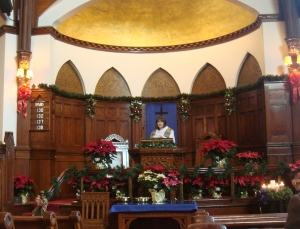 Christmas Day Service, Sunday December 25th, will be held at 10 AM
Merry Christmas
Love and Peace to All
Leicester to host
'Christmas on the
Common'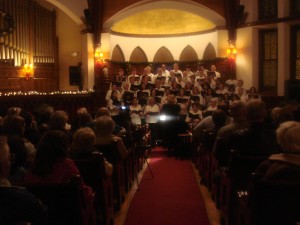 LEICESTER — Leicester's 20th annual Christmas on the Common will be held on Saturday, Dec. 3rd.
The Tree Lighting at the Bandstand will start at 6 p.m. with some caroling at the band- stand to be continued inside the historic First Unitarian Church on the Common.
At 7 p.m. a free Christmas Concert will begin at the First Congregational Church, also on the Common. The concert program features the choral cantata "Christmas is Forever" a Christmas musical presented by the Christian Community Choir. A collation follows by the Women's Association of the Church.
This is the 20th year of celebrating Christmas on the Common. It is a collaboration of the Bandstand Committee, the Leicester Historical Society, and the Music Committee of the First Congregational Church on the Common. It is always held on the first Saturday in December — a kickoff to the holiday season.
The Bandstand Committee and members of the Summer Concert Series Committee team up to spruce up the Bandstand, making sure all lights are work- ing, etc., and set up a tree and get it wired with lights for the evening.
The 7 p.m. performance at the First Congregational Church will feature more than 50 vocalists from 16 local churches. They represent choirs from St. Aloysius-St. Jude Parish, Covenant Evangelical Church, Journey Community Church, St. Joseph's Parish, Brookfield Congregational Church, Mary, Queen of the Rosary Church, St. John the Baptist, East Brookfield Baptist Church, Epworth United Methodist Church, First Congregational Church of Leicester, Lowell Assembly of God, Our Lady of the Sacred Heart, St. Anne's, First United Methodist Church of Spencer, North Brookfield Congregational, First Congregation Church of Spencer.
The Strawberry Hill Fair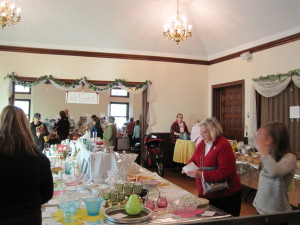 Nov 12, 2016
9 to 2
Start your Christmas shopping at the
Strawberry Hill Fair
Drew Joseph Grady, son of Marc and Jennifer (Wilson) Grady was baptized to today by Rev. Doreen Oughton.  Godparents are Katie Shepard and Robert Grady.
Brother Connor promises to love and take care of his younger brother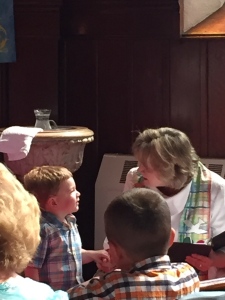 Blessing to Drew and all of his family.
We welcome you with joy in the common life of this church.
We promise you our friendship and prayers as we share the hopes, happiness and labors o the church of Jesus Christ.
By the power of the Spirit, may we continue to grow together in God's knowledge and love, and stand as witnesses to this love. "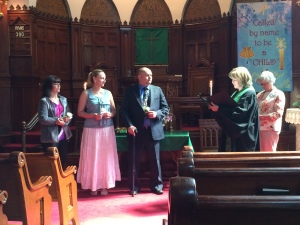 Today we welcomed Sandra St George, Kelleen Benway and Eric Progin into our church family.  We are blessed.